CHEMICALS
SB206453 (GMP)
Precursor for [¹¹C]SB207145
8-Amino-7-chloro-2,3-dihydro-benzo[1,4]dioxine-5-carboxylic acid piperidin-4-ylmethyl ester; 8-Amino-7-chloro-(4-piperidylmethyl)-1,4-benzodioxan-5-carboxylate; [¹¹C]SB207145 precursor
CA index name: 1,4-Benzodioxin-5-carboxylic acid, 8-amino-7-chloro-2,3-dihydro-, 4-piperidinylmethyl ester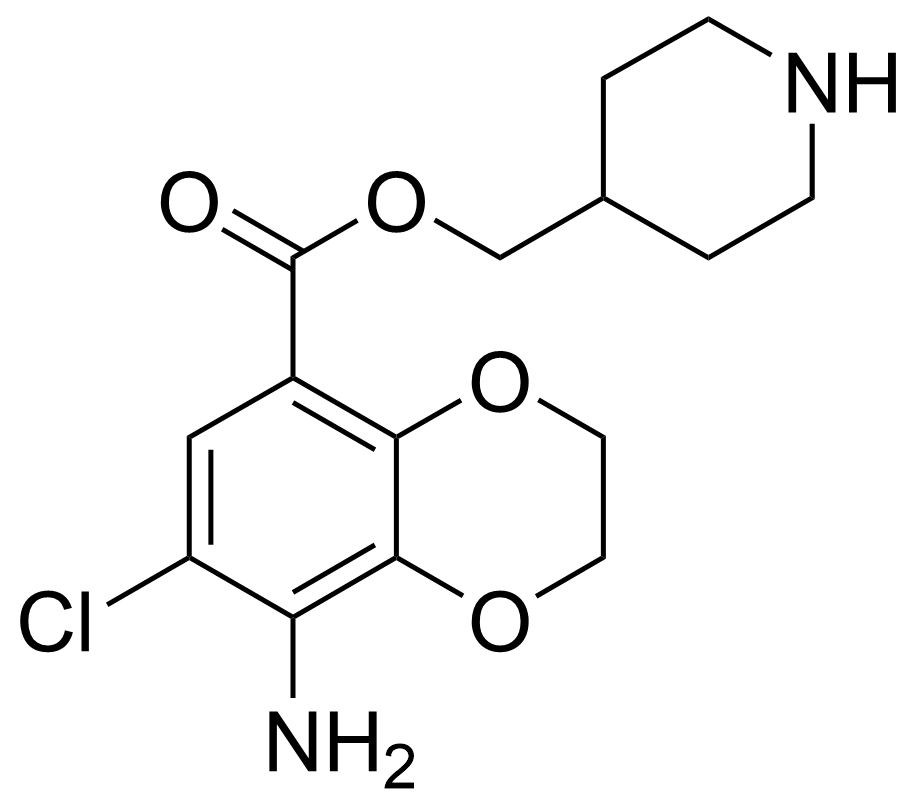 Characteristics
Molar mass 326.78
CAS RN [148702-73-2]
Purity ≥ 97 %
Colorless to yellowish solid
Tested for bioburden and bacterial endotoxins.
Certificates
CoA: appearance, NMR and IR spectra, melting point (identity), HPLC (purity), GC (residual solvents), microbiology test
Literature
Gee A.D. et al. Synthesis and evaluation of [¹¹C]SB207145 as the first in vivo serotonin 5-HT₄ receptor radioligand for PET imaging in man. Curr. Radiopharm. 2008, 1, 110–114.
Marner L. et al. Kinetic modeling of ¹¹C-SB207145 binding to 5-HT₄ receptors in the human brain in vivo. J. Nucl. Med. 2009, 50, 900–908.
Add to inquiry
Product
Product No.
Filling amount
Quantity
/products/chemicals/chemical/1b7705a9-512a-439e-8583-5e070272a2fb
Precursor

Product No.:

1881

Filling amount:

50 mg

/products/chemicals/chemical/1b7705a9-512a-439e-8583-5e070272a2fb
Precursor

Product No.:

1881
Related products
Product was added