Small molecules & peptides
(–)-9-O-Desmethyl-α-dihydrotetrabenazine
Precursor for (–)-[¹¹C]DTBZ
2H-Benzo[a]quinolizine-2,9-diol, 1,3,4,6,7,11b-hexahydro-10-methoxy-3-(2-methylpropyl)-, (2S,3S,11bS)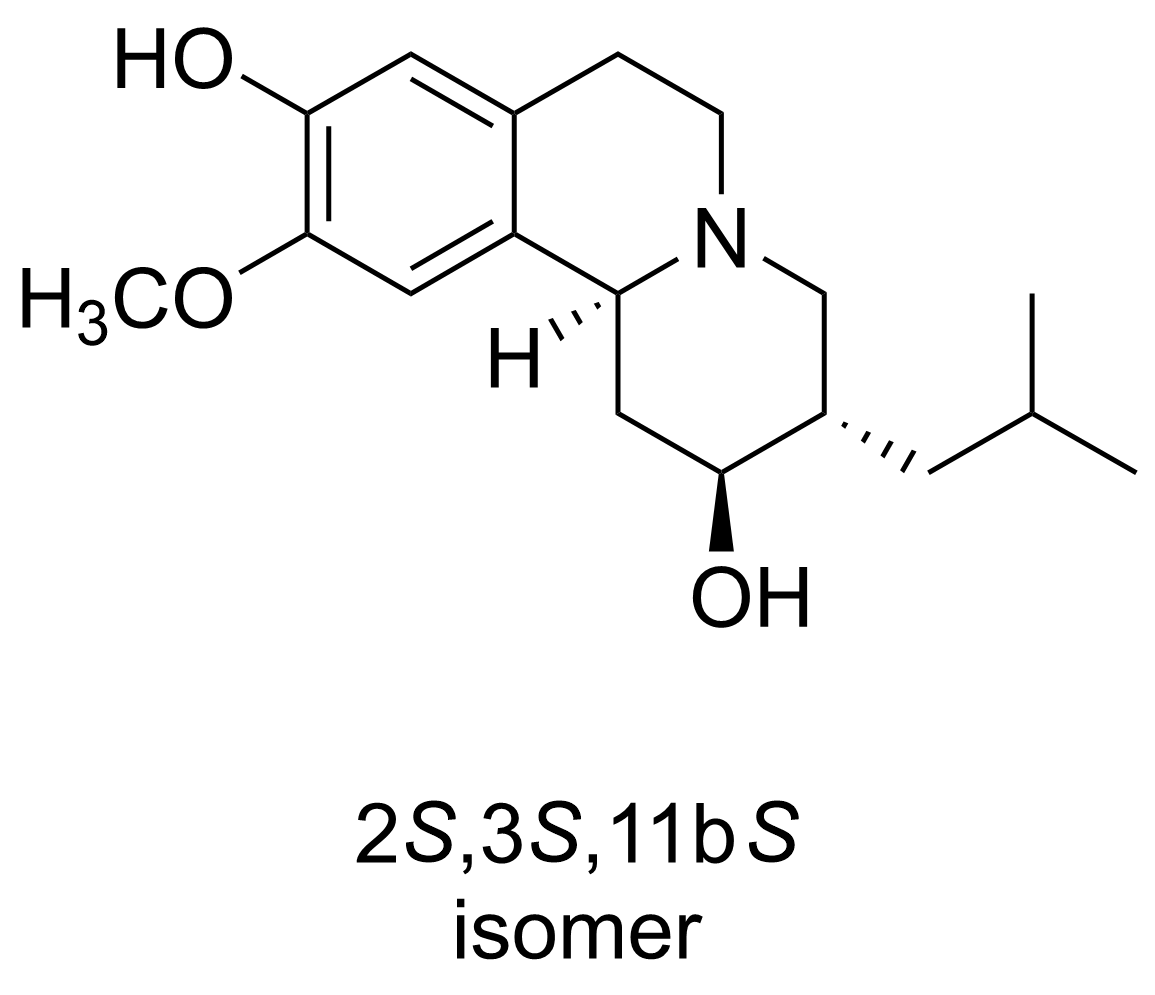 Characteristics
Molar mass 305.41
CAS RN [not yet assigned]
Purity ≥ 95 %
Certificates
CoA: appearance, ¹H NMR spectrum, HPLC
Product sheets (PDF)
Literature
DaSilva J.N. et al. Characterization of [¹¹C]Tetrabenazine as an In Vivo Radioligand for the Vesicular Monoamine Transporter. Nucl. Med. Biol. 1994, 21, 151–156.
Jewett D.M. et al. A Simple Synthesis of [¹¹C]Dihydrotetrabenazine (DTBZ). Nucl. Med. Biol. 1997, 24, 197–199.
Kilbourn M. et al. Absolute Configuration of (+)-α-Dihydro-tetrabenazine, an Active Metabolite of Tetrabenazine. Chirality 1997, 9, 59–62.
Add to inquiry
Product
Product No.
Filling amount
Quantity
/products/small-molecules-and-peptides/chemical/06deec6b-1ed2-4bc3-8c5d-77e43a8d1857
Precursor

Product No.:

4720

Filling amount:

1 mg

/products/small-molecules-and-peptides/chemical/06deec6b-1ed2-4bc3-8c5d-77e43a8d1857
Precursor

Product No.:

4720
Product was added