Small molecules & peptides
DFO*-NCS

Complexation agent for [⁸⁹Zr]-Labelling, immuno-PET

5,11,16,22-Tetraazahexacosanediamide, N1-[5-(acetylhydroxyamino)pentyl]-N26,5,16-trihydroxy-N26-[5-[[[(4-isothiocyanatophenyl)amino]thioxomethyl]amino]pentyl]-4,12,15,23-tetraoxo-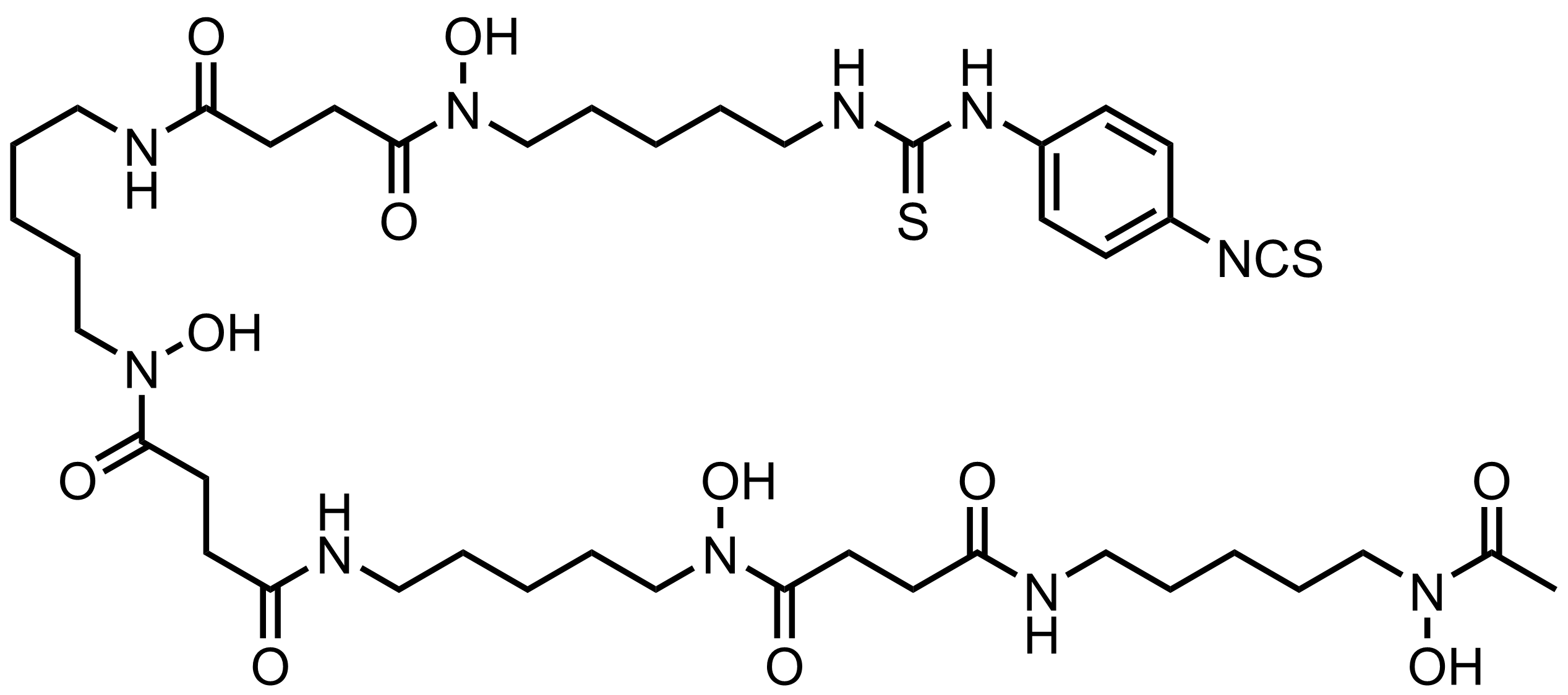 Characteristics
Molar mass 953.18
CAS RN [1810009-29-0]
Purity ≥ 90 %
Colorless to off-white solid
Certificates
CoA: appearance, 1H NMR spectrum (identity), HPLC (purity)

Product sheets (PDF)
Literature
Patra M. et al. An octadentate bifunctional chelating agent for the development of stable zirconium-89 based molecular imaging probes. Chem. Commun. 2014, 50, 11523–11525.

Vugts D. et al. Comparison of the octadentate bifunctional chelator DFO*-pPhe-NCS and the clinically used hexadentate bifunctional chelator DFO-pPhe-NCS for ⁸⁹Zr-immuno-PET. Eur. J. Nucl. Med. Mol. Imaging. 2017, 44, 286–295.

Heskamp S. et al. ⁸⁹Zr-Immuno-Positron Emission Tomography in Oncology: State-of-the-Art ⁸⁹Zr Radiochemistry. Bioconjugate Chem. 2017, 28, 2211–2223.

Add to inquiry
Product
Product No.
Filling amount
Quantity
/products/small-molecules-and-peptides/chemical/2a0dd3f9-5c56-4b6f-9112-3e151978cd5f
Chemicals

Product No.:

7272
Product was added